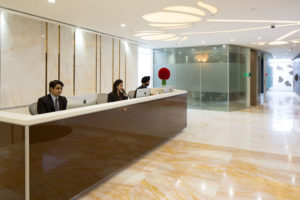 Many of us are familiar with the term 'virtual office' and there are many service providers in Australia that work with professionals in all kinds of industries. Having a virtual office allows you or your business to benefit from a prestigious address, a landline phone number, professional support, and a lot more. Here are some things to consider when using a virtual office provider.
Business Hours – When choosing a virtual office, it is important to consider your business hours. Some virtual office providers offer 24-hour business services which allows companies to work or conduct meetings at any time of the day or night. If this is a necessity in your line of work, make sure the virtual office provider you choose can meet your demands.
When selecting a virtual office provider, make sure they company suits your specific needs. If a customer unexpectedly drops by for a chat, you do not want your receptionist to be off duty because they are not on the clock.
The Right Address – If you are searching for virtual offices in Sydney, do some research before you choose one. A lot of your customers will want to know where your company is located and if they find out you are sharing the building with some respected businesses; they will be more than impressed. There are plenty of people who use virtual offices to hide from their clients for a variety of reasons, so try to surround your company and its name with respected businesses.
Convenience – If you have done the research and you find your virtual office provider checks out, you will need to pick a location that is convenient for both you and your clients. If you plan to host meetings regularly, you will need a good location. As a business owner, it is best to avoid any seedy areas of the city or office space that is difficult to get to.
Tech – You pay money to a virtual office provider who makes your business better, so they should have access to all the latest technology. They must have essentials like high-speed WIFI, printing, landlines, etc.
There are many things to consider when moving your operations to a virtual office. They are designed to make your life easier and your business more effective. When choosing one, make sure your carefully consider your needs and the services they provide. In most instances, you generally get what you pay for.